Our mobile technicians can make keys for any makes and models
Call Now For Immediate Assistance
Lost your car keys? Broken Key? Key Stuck in the Ignition?
There are many reasons why you need Car Key Replacement, most common reasons for problems our technicians will be able to help you with
Vehicle Keys Replacement
Damaged Car Keys / Broken Keys
Keys Stuck in the Ignition
Lost your Keys to Your Car / Vehicle
Keys to Your Vehicle are Stolen
Keys have Snapped in Door / Ignition Lock
Ignition Won't Turn Over
Car Keys Replacement
And many more, do not hesitate to call us at any time (847) 423-6277
Our team of experts is here to help you with all your needs. Car keys replacement are made on spot. SAME DAY SERVICE!! Our vans are equipped with all the remotes and keys for all makes and models, foreign and domestic cars.
We are able to cut and Program Laser keys with Transponder (chip).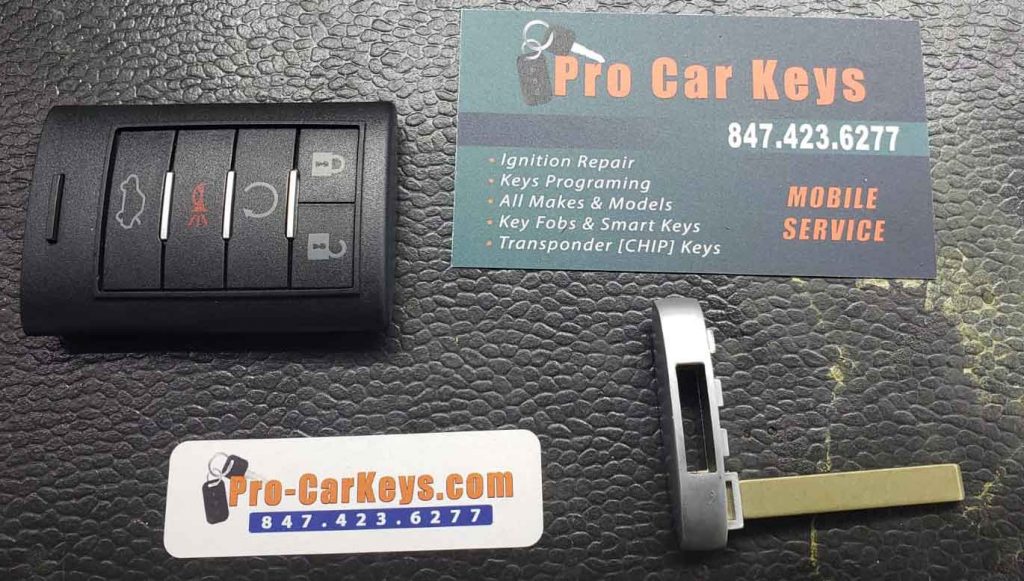 CHICAGO TOP RATED COMPANY
CERTIFIED AND PROFESSIONAL
KEYS FOR DOMESTIC & FOREIGN CARS
SERVING CHICAGO METRO AREA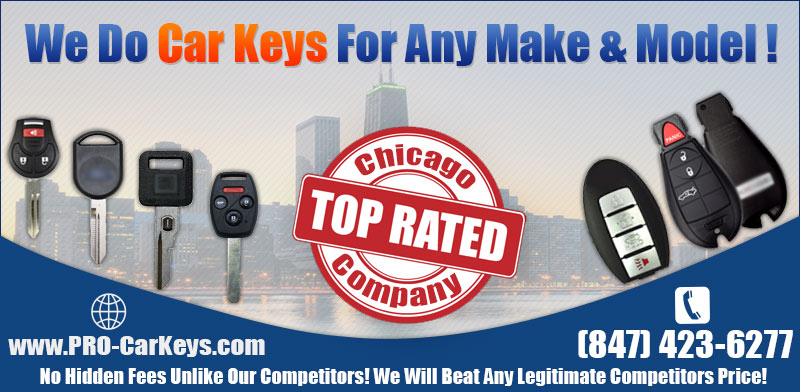 Losing vehicle keys is a really inconvenient yet frequent affair. Similarly, knowing it that you have lost the car keys to the process of getting the keys replaced is quite an agitating process. But in case you know how then replacing car keys can be quite simple. To do it, first, you need to check first whether your vehicle is equipped with keyless entry feature or not. In case it is not, then the next step is to call a car locksmith to replace the car keys. With the help of a professional on spot car keys repairing service, it is actually possible to take off some of the burdens by replacing the lost car keys without any hassle.
There are a number of situations when it becomes really necessary to seek the help of a professional auto key maker. Numerous issues can be associated with the broken car keys. In these situations, a professional on spot vehicle locksmith can assist you to open the car as well as can assist you to retract the broken key and also to prepare new keys immediately so that you can drive your car after that.
Here are the common issues that the locksmith car keys can solve:
Damaged or broken car key
Damaged or broken transponder chip in the car key
Snapped car key
Replacement fobs of car keys
Repairing worn out car keys
Repairing ignition won't turn situation
Repairing car keys, which are snapped off in the ignition
Repairing the car keys, which have been jammed in the ignition to the vehicles and can't be turned or removed
Locations:
347 W Chestnut St #2111
Chicago IL 60610
Chicago,Waukegan, Schaumburg, Naperville, Orland Park and the surrounding areas.
---
Call Us:
 (847) 423-6277
---
7 Days:
 8:00 AM – 8:00 PM